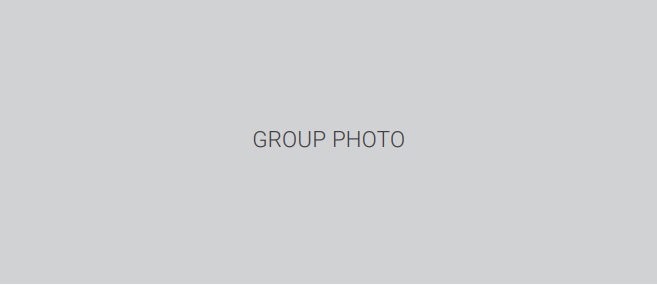 Phil is a qualified carpenter and worked with asbestos products during the eighties and nineties. Phil is currently CFMEU Asbestos and Silica Awareness Trainer. Phil has been a member of the Society since 2012, director from 2016 and was elected Board Chair in 2018. He is passionate about eradicating asbestos in the building industry and stopping asbestos imported products coming into Australia.
Bianca Neve – Deputy Chair
Bianca commenced her role as a Director of the Society in 2015 and was appointed Deputy Chair in 2018. She is a strong advocate for community organisations, human rights and social justice issues since she began her career in 1998 at the Aboriginal and Torres Strait Islander Community Legal Service in North Queensland. Since then Bianca has worked alongside the union movement and with relevant industry working groups to help increase the awareness of the risks associated with asbestos exposure and more importantly to help to prevent it, including through her legal work at a number of significant Queensland Personal Injury firms. Bianca currently works as the Training Compliance officer with Multiplex on the Queens Wharf construction project.
Andy's first contact with ADSS was in 2007 when he made inquiries about a workplace asbestos issue. His association with ADSS includes:
Member 2009 to present
Management Committee member 2009 – 2015
Management Committee Vice President 2012 – 2015
Inaugural ADSS Chair 2015 -2018 (following incorporation)
Life Member (2019)
A qualified carpenter and joiner he worked extensively with asbestos containing materials and has seen many of his work-mates contract asbestos related diseases. Now retired, Andy was as a trade union official with the CFMEU for 30 years, the last 10 years as the Work Health Safety Coordinator/ asbestos advisor.
Margot has been a director of ADSS since 2015 and currently works for the Queensland Council of  Unions as the Development and Women's Officer. Margot has extensive experience in work, health and safety a trainer, a member of the Committee of Management for the Workers Occupational Health Centre in Melbourne, involvement with the Victorian Asbestos Society, and as a past Health and Safety Officer in the union movement worked on the development and implementation of high level strategic asbestos related campaigns, including campaigns to increase approval of drugs on  Pharmaceuticals Benefit Scheme, the James Hardie campaign, Asbestos regulation and enforcement and the goal of an Asbestos Free Australia by 2030.
Patricia (Trish) Ramsay has worked as a volunteer for the society since 2007. And has been a proud committee and board member of ARDSSQ/ADSS since 2009.
Over that time, Trish has supported the Society in many ways including travelling all over Queensland to talk about and promote asbestos awareness. Trish has attended and volunteered for morning teas, seminars, fund raisers, and many other Society events to support people who suffer from asbestos disease.
Pat been a member of ADSS since 2004 and was awarded life membership in 2016. Pat has held a number of roles in ADSS including:
Director since incorporation of ADSS in 2015
Member – Asbestos Related Disease Support Society Queensland Management Committee
2008 to 2015, including 2 years as Vice President.
Pat became involved with ADSS when her husband Joe was diagnosed with asbestosis after many  years of working with asbestos containing water pipes. Pat saw a once a once healthy and vibrant man slowly deteriorate with this debilitating lung disease. Pat has been involved with the Society for many years and was one of the first volunteers to provide telephone support services to sufferers – a service that she has provided for over 10 years and continues to provide.
Garry has been a member of the Society since 2013 and director since 2016. He currently works for the Electrical Trades Union as an Organiser. Garry has seen many of his colleagues affected by asbestos related diseases. The knowledge he has gained as a tradesperson working with and around asbestos for over 30 years has driven him to speak out and be involved in campaigns of public awareness of asbestos.
Peter commenced work in the Building and Construction Industry in 1978, as an apprentice cabinet maker and has spent the last 40 years alternating between working on the tools, job delegate, CFMEU Official and Building Construction Coordinator. In 1994, Peter became a union official for the CFMEU spending the next 20 years looking after workers and their health and safety. In June 2014, Peter joined the Construction Income Protection (CIP) and Building Employees Redundancy Trust (BERT) team as the Building Construction Coordinator QLD/NT as the promotion of the funds and compliance
officer. Peter has seen many of colleagues diagnosed with asbestos related diseases.
Sheila has been a member of the Society since 2012 and a director since 2016. Sheila retired from the workforce in November 2019 after many years as an official of United Voice Queensland Branch, with her final role as Assistant Secretary. Sheila has held numerous positions on committees of management and Boards, associated with the welfare of workers. She is has strong commitment to social justice issues and has been involved in many campaigns associated with worker rights and protections.