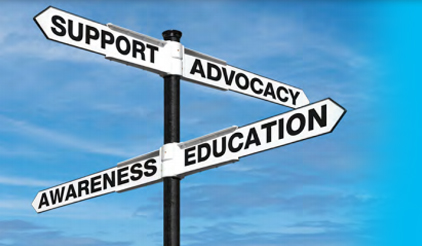 We're here to help you ….
The Asbestos Disease Support Society is a not-for-profit organisation which was founded in 1992 by the late Mrs Shirley White OAM to provide support to those affected asbestos related diseases, their families and carers. The Society has since expanded its operations to incorporate the following 4 pillars:
Support: Provision of high-quality support services
Advocacy: Lobby all levels of Government on asbestos related issues
Awareness: Increase community and workplace awareness of the dangers of exposure to asbestos
Education: Work with the health community to better understand asbestos related diseases.
In 2018, the Society expanded its role to provide support for those who have been diagnosed with silicosis, under the banner of the Silicosis Support Network. Information on this service can be found at: www.silicosissupport.org.au
The Society's membership comprises sufferers, widows, other family members, carers and friends of those who suffer from and who have passed away from an asbestos disease. Our members also include medical and legal professionals, politicians, unions and other organisations who support those affected by asbestos. Some members are those who have been exposed to asbestos but as yet have not been diagnosed with an asbestos disease but who live with the potential consequences of being diagnosed in the future. The Society has grown significantly since its foundation in 1992 and now has
a membership base of over 750.
To support the Society's mission, the following services are provided to our members at no cost:
Access to our social worker and clinical support nurse
Home occupational therapy, dietetics and nutritional assessment and advice
Medical aids on loan scheme eg. portable oxygen concentrators
Advice on asbestos related issues
Telephone support from our volunteers
Morning teas and support groups in the local community
Quarterly newsletters with current information on asbestos diseases and issues
Referral to lawyers experienced in asbestos related compensation
Register of asbestos exposure
In-service education for health and allied health organisations
The Society is a membership-based organisation and to receive services our Constitution requires
membership of the Society. A nominal annual fee is payable.
To become a member or show support of the Society please "click here".